Boston Spa, Wetherby & Villages Community Green Group Eco Fair 2021
As part of NDL's commitment to environmental action within our local area of Wetherby, we sponsored Boston Spa, Wetherby & Villages Community Green Group's (BSWVGG) recent Eco Fair – an event focussing on environmental issues and eco-crafts. As well as a cash donation and sponsorship from NDL, Finance Director Nicola Lister supported the in-person event as a long-time volunteer at the group. Here's everything you missed at this year's 'green weekend'.
Environmental speakers
The Eco Fair welcomed a number of special guests from the local community, sharing engaging talks around a number of environmental issues. Sessions included "a short introduction to the climate emergency and what you can do about it" by Adrian Balcombe, and video presentations around "all rivers great and small" by Mark Barrow. Another video presentation from Alan Bell around climate change in poorer nations - and how charity Tearfund is working to reduce this – amongst others.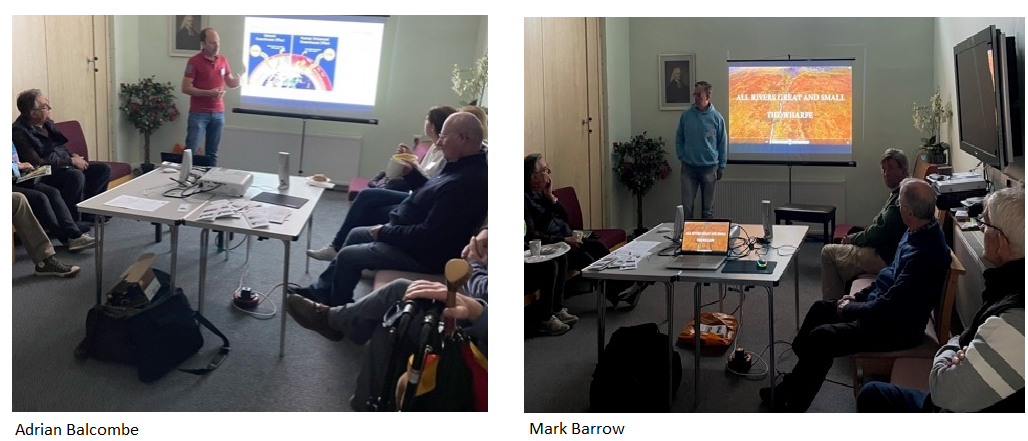 Eco-craft demonstrations
One of the main focusses of the event was DIY sustainability, as it featured a number of eco-craft tutorials and workshops. Throughout the day, attendees could tag along and learn how to:
Create eco-bricks with non-recyclable plastics
Construct wallets and purses from drinks cartons
Assemble bird boxes and bug hotels for home gardens
Rag rug crafting
Fabric sewing, reusing, and repairing
Much more!
Plenty of environmentally centred artwork was also on display, handcrafted by local school children and artists with the theme of climate change in mind.

Continued support
If you're local to Wetherby, but you missed this year's BSWVGG Eco Fair – don't worry! The green weekend came as part of a continued series of events and efforts organised year-round by the group. You can find its latest events and news on the BSWVGG website, and NDL are committed to continued support of its fantastic local efforts wherever possible.  
"As a volunteer of the Boston Spa, Wetherby & Villages Community Green Group, it's been a great opportunity to involve NDL in the environmental efforts it stands to support. With the help of its sponsorship, we've really been able to bolster the events, talks and demonstrations we made available to our local community – free of charge – at the Eco Fair this year." - Nicola Lister, NDL Finance Director & BSWVGG Volunteer.
"We're strongly aligned with both our local community and the reduction of carbon emissions and negative environmental impacts, it's a continued pleasure to support Boston Spa, Wetherby & Villages Community Green Group in its efforts. These kinds of events are crucially important, as they allow us to cultivate the promotion of environmental consciousness in the Yorkshire countryside that we call home." - Declan Grogan, NDL CEO.
To learn more about NDL's commitments to its social and environmental responsibilities, take a look at our Social Purpose page. To read all of the latest news about NDL's community and charity efforts – as well as the latest industry news – take a look at our other recent blogs. To learn about how NDL could support your organisation – be that with charitable events or digital transformation technologies – don't hesitate to get in touch today.
Councillor Helen Hayden, Leeds City Council's Executive Member for Infrastructure and Climate said:
"It was a pleasure to visit the Wetherby Eco Fair and I would like to thank organisers for hosting such a fantastic local event and inviting myself and council officers to be a part of it.

"The most effective way for the Leeds district to achieve net zero is with the support of communities, businesses, town councils and national government—so it was great to speak with many local people in Wetherby and Boston Spa who are committed to reducing their own impact on the environment.
 "We also raised awareness of some of the council's own green schemes that are still open to residents across the district to benefit from, such as our offer of free solar panels and insulation designed to help hundreds of low-income homeowners save energy and money."